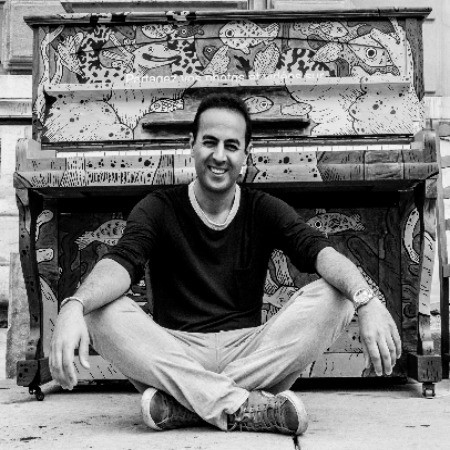 As a Canadian Iranian whose musical evolution has its beginnings in traditional Persian folk music, Arash has shaped his unique piano compositions, transcending over time into a unique and very personal direction. He understands that music can create social change. That it's fundamental to who we are as humans. And it's fundamental to the gift Arash wants to share with the world.
Arash's audience is a global one that crosses all genres and generations. He has performed at concerts and events all over the world, most notably the Bali Spirit Festival which brings together musicians, yogis and dancers from every continent. He has also performed in Geneva, New York, Dubai, and at the Tirgan Festival (the largest Iranian cultural festival in the world) and at the 2015 Pan Am Games in Toronto.
He continues to explore a wide range of musical narratives in his two albums With Closed Eyes and his latest release Elsewhere.